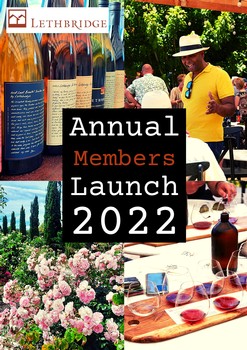 2022 Members Launch: Saturday 11am
Celebrate Saturday or Sunday with us at the winery for our annual launch. Taste the latest vintage releases from Lethbridge Wines, including special limited wines already in short supply. We will have Nadeson Collis and music on arrival! There will be two sittings each day hosted by Ray and Maree.
Members are reminded they have 1 free ticket to the event, which includes food and wine.
Code: 2022FREELAUNCH (Members must login to use code)
Members ONLY Event (non-members - see next weekends public Launch)