Events
The most memorable wine experiences are almost always shared with others. Our events are all about sharing great wine and about sharing an authentic winemaking experience.
Some of our events are exclusive to our Wine Club Members, while others are open to all to enjoy.
May 2022
Pinot Affair Weekend @ Lethbridge Winery and Bellarine Cellar Door
11:00 AM to 5:00 PM
Sat, 21/05/2022 - Sun, 22/05/2022
Venue:
Lethbridge Winery & Bellarine Cellar Door
Contact:
Ray & Maree 0352817279,
sales@lethbridgewines.com

Few wineries are as prolific in the exploration of this fascinating and beloved variety.
Join us this Saturday 21st & Sunday 22nd May for a weekend celebrating the amazing grape variety of Pinot Noir. We will be firing up our wood fired oven serving Peking Duck pancakes with a variety of Pinot Noir tasting paddles to wash them down. Or, to get really stuck in, you can join Ray for a Masterclass tasting all our 2018 Single Vineyard Pinot Noirs.
Food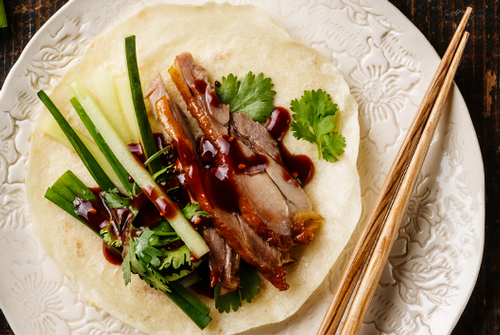 Peking Duck roasted in our wood fired oven, a perfect match for your glass of Pinot Noir served in pancakes or cos lettuce (gluten free).
Peking Duck Pancakes $20
Vegetarian Equivalent $20
Food Bookings Recommended
Tasting Paddles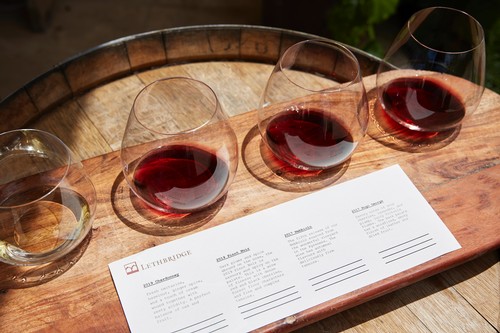 Village Paddle $15
2021 Menage a Noire
2020 Between Five Bells Red
2020 Between Five Bells Pinot Wine
2020 Lethbridge Estate
Geelong Vineyards Paddle $20
2018 Hat Rock
2018 Suma Park
2018 Block 4
2018 Hillside Haven
Pinot Coast $20
2018 Gippsland
2018 Mornington
2018 Suma Park
2018 Henty
Story of Lethbridge Masterclass
This weekend does not just celebrate one vintage or variety, but an ethos in winemaking developed over 25 years, culminating in a grand experiment in Victorian terroir. Guests will have a chance to taste some of our most beloved Pinot Noirs from our most distinctive vineyards. This will be at our Lethbridge Cellar Door ONLY
Hosted by Ray Nadeson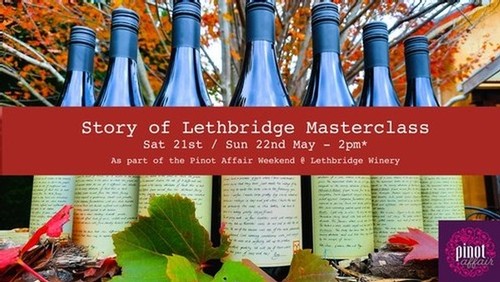 $60pp
2018 Hillside Haven 2018 (Moorabool)
2018 Block 4 2018 (Moorabool)
2018 Suma Park 2018 (Bellarine)
2018 Gippsland 2018 (Gippsland)
2018 Mornington 2018 (Mornington)
2018 Henty 2018 Pinot Noir (Henty)
2018 Mietta 2018 Pinot Noir (Moorabool))
2018 Block 4 2018 (Moorabool)
Includes Peking Duck Pancakes