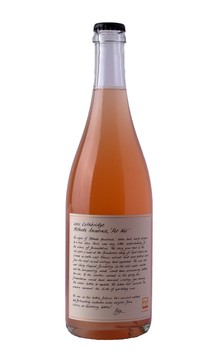 2022 Methode Ancestrale
The Story of the Wine:
The origin of Méthode Ancestrale as the name suggests is old, dating back nearly 500 years to a time when there was very little understanding of the science of fermentation. The story goes that in the mid 1500s a monk at the Benedictine abbey of Saint-Hilaire near Limoux in southwest France (his name was not Dom Pérignon), noticed that some bottled wines from the most recent vintage had exploded. The wine had most likely stopped fermenting in the cold winter months and the unsuspecting monk would have prematurely bottled. As the weather warmed in the spring the fermentation would have resumed, creating gas causing the weaker bottles to explode. The bottles that survived the pressure represent the birth of sparkling wine. The wine in this bottle follows this ancient method but fortunately includes some insights from science, no exploding bottles!!