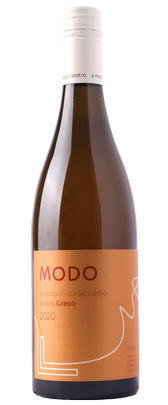 2021 il Modo Greco
We always start the same way, with a pile of books and bottles. Our philosophy is then to follow tradition.
Once we can taste, smell and feel the results we then go down the experimental pathway which can lead us anywhere...
Fresh red apples, ginger and ginseng with dried herbaceous notes.
960 bottles poroduced