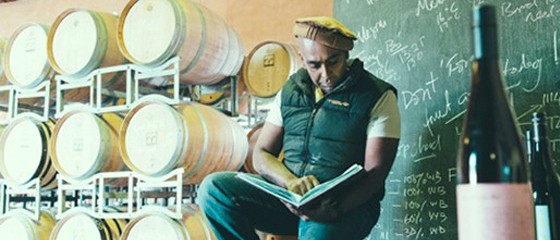 Rebenberg Vineyard
The historic Rebenberg Vineyard is on Mt Duneed, an area first planted with vines in 1858. This vineyard was planted by Ken and Joy Campbell in 1970 initiating the re-emergence of Geelong as a winegrowing region. They went on to make some very high quality wines under the Mt Duneed label. The vineyard is still managed by Ken Campbell.
Established: 1970
Location: 10.5 km Southwest of Geelong
Rainfall: 510 mm
Heat Summation: 1280 degree days
Altitude: 60 m above sea level
Aspect: North East
Climate: Maritime
Soil
The soil type across the vineyard is a uniform Podsol on scoria, depth averaging 350 cm.
Varieties Planted
Shiraz, Semillon, Chardonnay, and Sauvignon Blanc.
Wines
Lethbridge 'Allegra' Chardonnay, Lethbridge Shiraz, Lethbridge Chardonnay, Lethbridge Sauvignon Blanc, and Lethbridge Ménage.